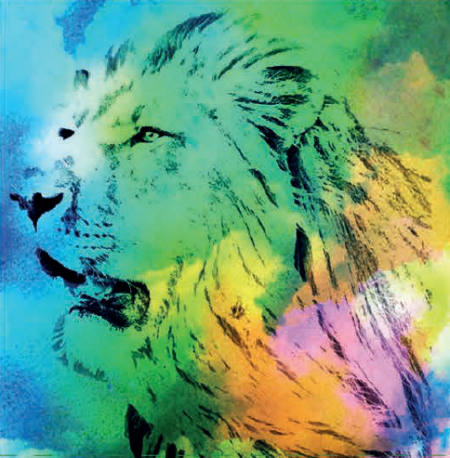 When King David was a boy, tending to his father's flocks of sheep, a lion and a bear came and took a lamb from the flock. David went out and attacked the lion and rescued the lamb from the mouth of the animal. When it rose up against David he seized it by the beard and struck it and killed it. He did this on another occasion with a bear. God's servant David killed both a lion and a bear because the Lord God gave him the extraordinary strength to overcome these wild and ferocious animals.
The lamb was saved as a result of David's incredible bravery. From where did the young boy David get this amazing strength? Allah/God had destined that David would be King over Israel later in His life. Allah/God protected his servant from harm.
One day the prophet Samuel was sent by the Lord God to select a King for Israel. The people of Israel had persistently demanded of God that they should have king, so they could be like all the other nations. The Lord God Almighty was disappointed that His people had rejected Him and His prophet as their source of guidance and strength (1 Samuel 8 v 4-7). So Samuel obeyed the command of Allah and appointed Saul as King, but later in his life Saul did evil things, such as worshipping false gods instead of worshipping only the Lord God Almighty. So Allah/God directed Samuel to anoint young David as his successor, even though Saul had a fine young son called Jonathan who was David's closest friend. Remarkably Jonathan was not jealous of David's favour from Allah.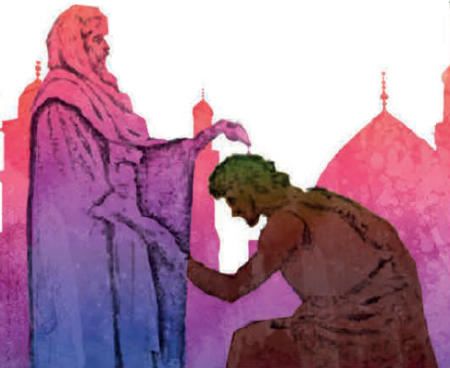 'So Samuel brought David in. Now he was ruddy, with beautiful eyes and a handsome appearance. And the Lord said, 'Arise, anoint him; for this is he.' Then Samuel took the horn of oil and anointed him in the midst of his brothers; and the Spirit of the Lord came mightily upon David from that day forward. Samuel arose and went to Ramah'. (1 Samuel 16 verses 12-13). Through this act of anointing David, the shepherd was given the privilege of being King over his tribe Judah.
Later David authored the 23rd Psalm (a song of praise to Allah), in the Zabur that reads;
'The Lord is my shepherd; I have all that I need. He lets me rest in green meadows; he leads me beside peaceful streams. He renews my strength. He guides me along the right path, bringing honour to his name. Even when I walk through the darkest valley, I will not be afraid, for you are close beside me. Your rod and your staff protect and comfort me. You prepare a feast for me in the presence of my enemies. You honour me by anointing my head with oil. My cup overflows with blessings. Surely your goodness and unfailing love will pursue me all the days of my life, and I will live in the house of the Lord forever.'
When David was a young boy the Israelites faced an army who had a giant called Goliath. David skillfully used five river stones in his sling to kill Goliath who instantly fell down dead. In Surah 2 ayah 251 of the Koran it states: "And David slew Goliath and Allah / God gave him the power and the wisdom, whatever else He willed.'
David enjoyed the success and favour of Allah, and eventually 'all the elders of Israel came to the king at Hebron, and King David made a covenant with them before the Lord at Hebron; then they anointed David king over all of the tribes of Israel.' (2 Samuel 5 v 3)
David's extraordinary strength came from the Spirit of God coming upon him, giving him great power and strength. In Surah 3 verse 45 of the Qur'an it states that the son of Mary was to be named 'Isa' the 'Messiah'. Messiah means 'anointed One'. This same anointing gave Isa the supernatural power to feed five thousand people, heal the blind and lepers, and raise the dead. God's power is extraordinary.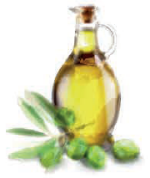 In our life's journey to the Holy City we will be attacked by 'ferocious powers' that will try to stop us getting to the Holy City. Evil things try to entice us away from God's best purpose for our lives but it cannot succeed if we have the Spirit of God living in us and our mind filled with the teaching of the Word of God. This anointing from God gives mere human beings unusual strength and power by the Spirit of God.
Now these are the last words of David as recorded in 2 Samuel 23 vs 1-7. "David the son of Jesse declares, The man who was raised on high declares, The anointed of the God of Jacob, And the sweet psalmist of Israel.
"The Spirit of the Lord speaks through me; his words are upon my tongue. The God of Israel spoke. The Rock of Israel said to me: 'The one who rules righteously, who rules in the fear of God, is like the light of morning at sunrise, like a morning without clouds, like the gleaming of the sun on new grass after rain.'
"Yes, He has made an everlasting covenant with me. His agreement is arranged and guaranteed in every detail. He will ensure my safety and success.  But the godless are like thorns to be thrown away, for they tear the hand that touches them. One must use iron tools to chop them down; they will be totally consumed by fire."
Allah has said of King David in the Zabur (Psalms) 89 v 20: "I have found David My servant; With My holy oil I have anointed him', and in Zabur 139:17: 'There I will cause the horn of David to spring forth; I have prepared a lamp for Mine anointed. 'David responded to Allah's blessing in his life with these words in verse 23-24: 'Search me O God and know my heart, Try me and know my anxious thoughts, and see if there be any wicked way in me and lead me in the everlasting way.' This everlasting way is forgiveness, redemption and restoration. Allah offers this pilgrimage as a free gift, and you can discover this free gift in 'The Right Path.'
Next
The final story in this series is called The Divine King of the Holy City. This is where your pilgrimage ends. You arrive at your destination and meet the king!
Buy sets of these five leaflets & share with friends
---
ALSO ...

Click and read "The Right Path", a book which answers questions asked by thoughtful Muslims and Christians.